hg push to bitbucket resulted in a rainbow... why?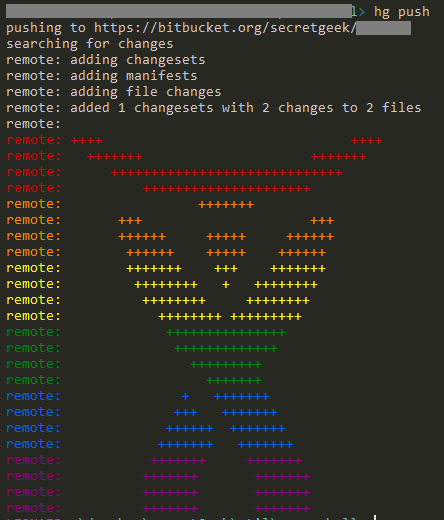 This had me completely stumped. What does it mean?
Has bitbucket been hacked? Is my repo corrupted?
After extensive googling I worked out it's an Atlassian logo (atlassian bought bitbucket a few years ago) drawn in rainbow colors, to celebrate equality, on the anniversary of the US Supreme Court's decision to strike down laws against gay marriage.
I wish there'd been a few words, or even a url included. A picture is worth a thousand words, but a few words can be helpful too.
Sources