Color Resources
Color is wild!
You, a baby: just a bit of red, a bit of green and a bit of blue, stand back! I've got this!
Me, an intellectual: hold on a moment kiddo. There's a lot more to it. Perception is not uniform in that color space you're navigating. And different cultures perceive colors differently, our brain-maps are grown individually, in a context of their own, and it all makes a heck of a difference. Color is out of this world! Even if our brains were all aligned, the retina does a lot of work, with color cones of three different kinds, and sometimes less and sometimes more...
And if you understood a single color (which I doubt you ever can)... these things are deployed in sets, called "palettes" and the way the palettes are combined, the theories thereof, can themselves fill if not a book certainly a pamphlett.
Articles
How to Master Colour Theory Color Theory 101
How the retina works (including, why does violet look a little bit red??)
Why Monet Never Used Black, notes:

Red/orange/yellow are "warm"
green/blue/purple are "cool"
Warm colors "pop", Cool Colors Recede
Tints pop, shades recede
Temperature is stronger than tint
Temperature can enrich your typography
Color relationships add life to graphics

Why Rainbow is bad for data visualizations (and what to do about it)

One of my goals is to make the rainbow color map as rare in visualization as the goto statement is in programming.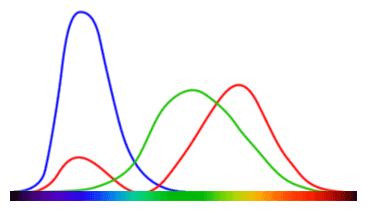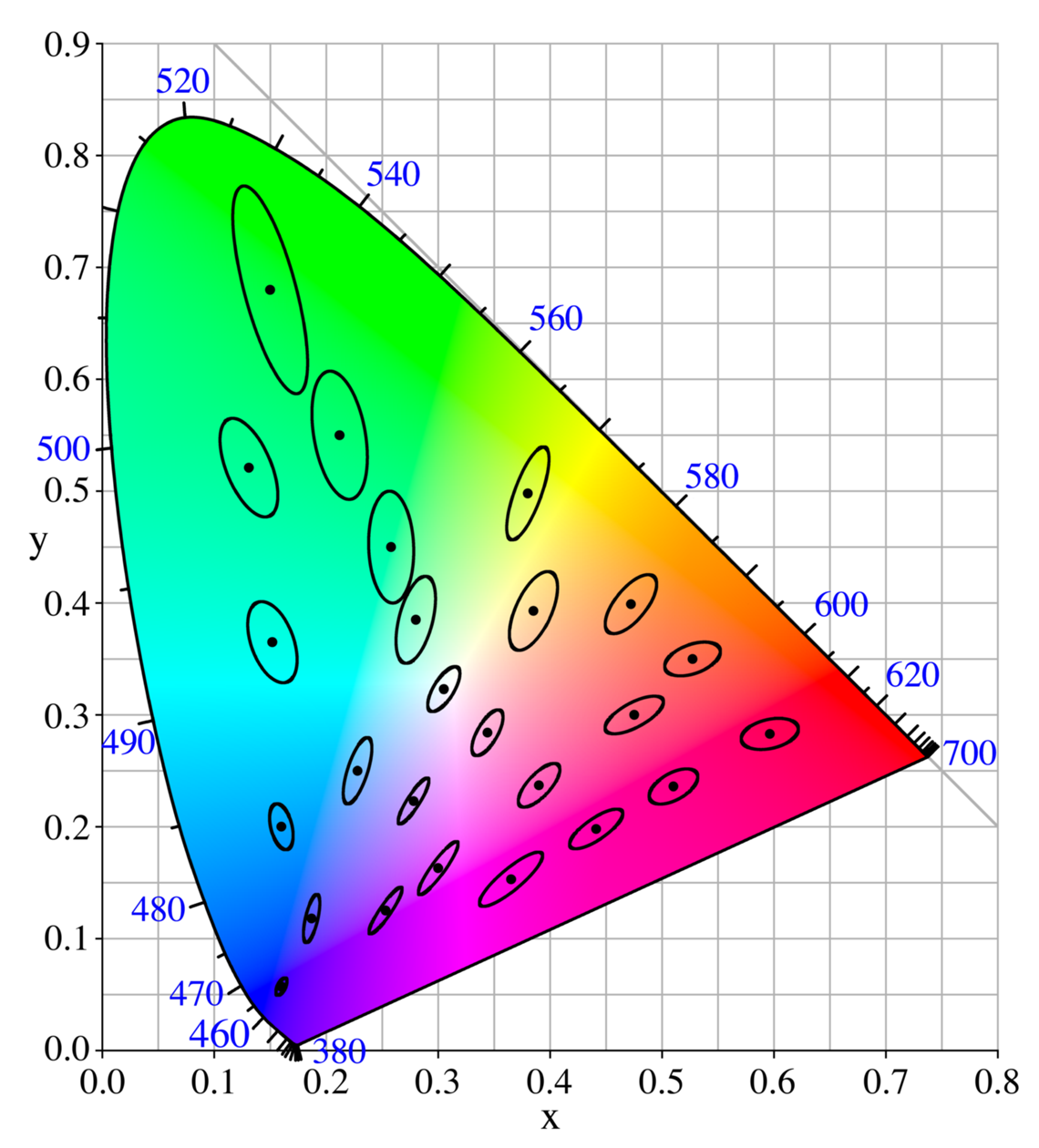 ↑ "A MacAdam diagram in the CIE 1931 color space. The ellipses are shown ten times their actual size."
Tools/techniques for making visual elements color-blind friendly
Palette Tools
Google for "Color picker" and you'll find google includes a proficient color picker tool, including conversion between hex/rgb/cmyk/hsv/hsl
Color Brewer — for gradients to use on maps
Paletton — good for picking monochromatic, complementary, adjacent, triadic, tetradic and free-style palettes.
Adobe color wheel — previously "kuler", redesigned and improved
Duotone — Colorize a background
Dribbble — with dribbble you can search by color and can see the palette used in an image
Hue Test — Drag and drop the colors in each row to arrange them by hue order.
And finally